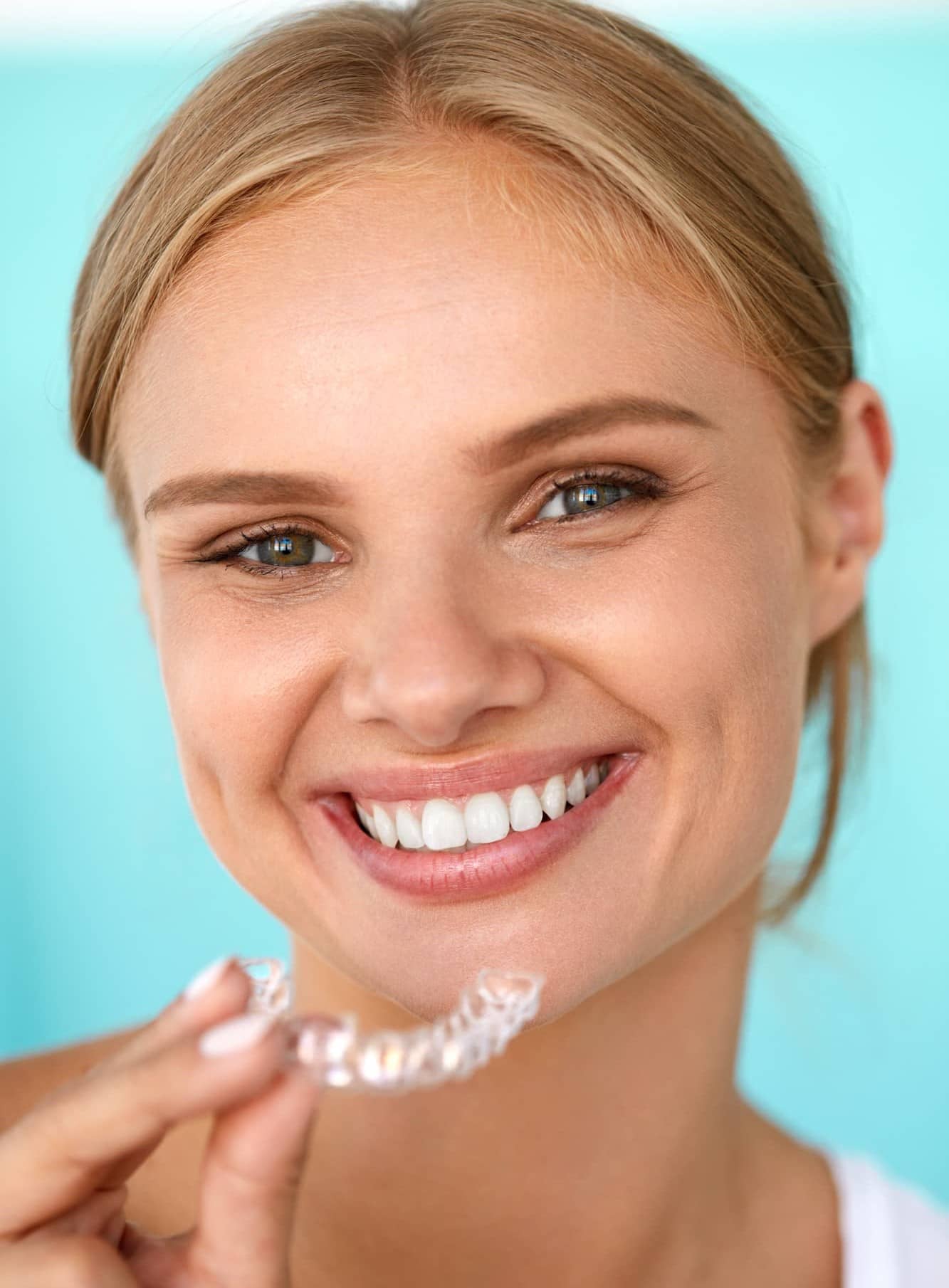 Don't Trust Anyone with your Teeth
At Dental Care @ 62, we offer Specialist involvement throughout the treatment to ensure Gold Standard Care is delivered.
See the result before you start the treatment with the help of Invisalign Clincheck Software – The digital road map to your new smile
Virtually invisible, removable, light weighted, custom made orthodontic solution to a desired smile.
INVISALIGN is a state-of-the-art virtually invisible and effective orthodontic aligner system used in modern day dentistry as an aesthetic option to straighten crowded, crooked teeth and and close gaps. It is the world's leading clear braces system that has superior technology and ensures greater control and predictability of tooth movement compared to other clear brace systems. Invisalign involves wearing a number of comfortable, transparent 'aligners' that are changed at regular intervals to move your teeth into their new positions.
Say Bye Bye to Metal Braces and Wires
We at Dental Care @ 62 are Reputed Orthodontic Referral Practice in the area for over a decade. We are highly experienced in all aspects of orthodontic treatment and therefore are able to deliver a very high standard of orthodontic care. Our Specialist involvement is like the icing on the cake and we are very proud that all our children and adult orthodontic patients get Gold Standard care.
Treatment Comparison Chart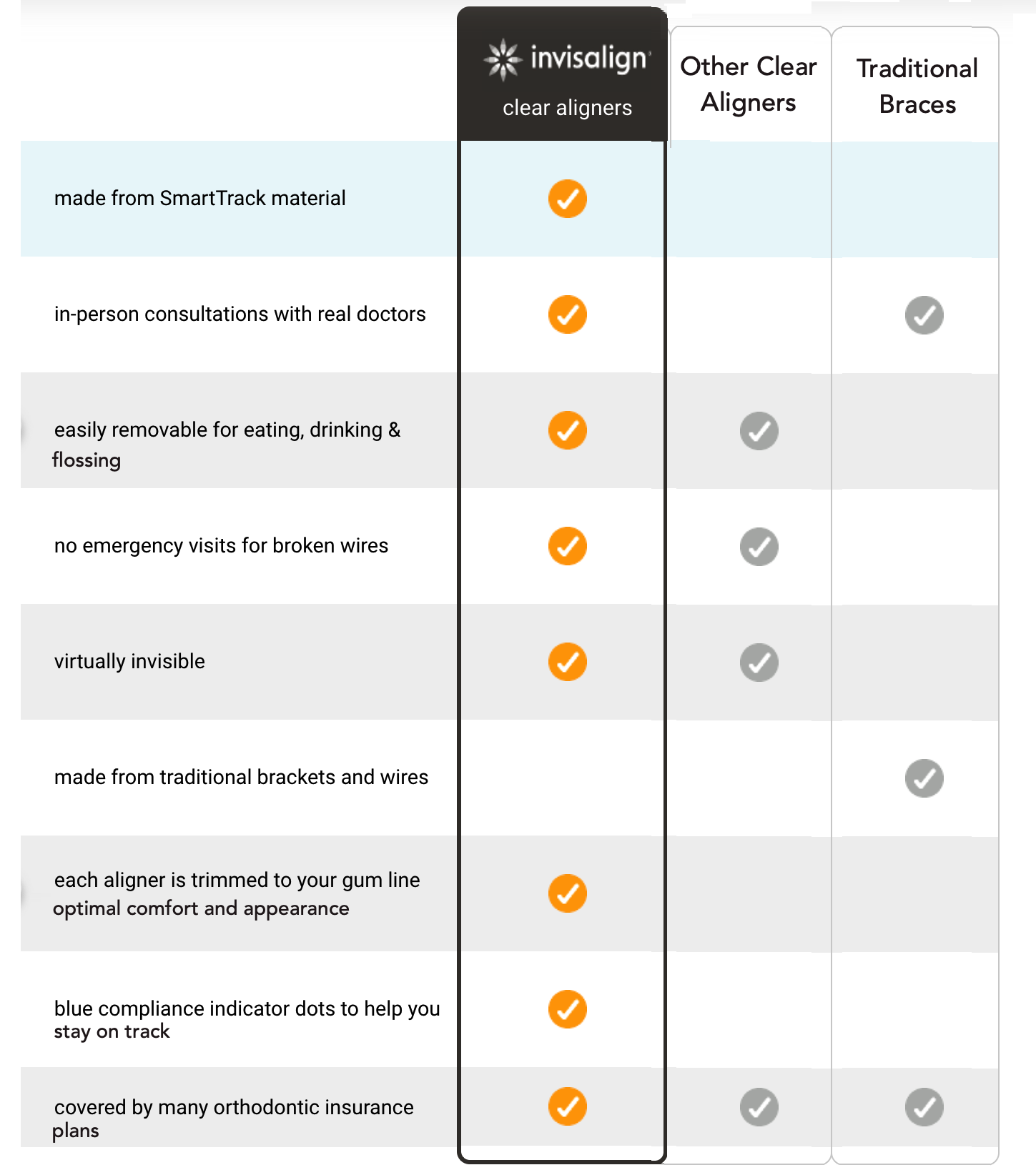 What Is The Cost Of Invisalign?
At Dental Care @ 62, our patients pay for what they get. The initial consultation is free of cost with minimal deposit (to secure the appointment) that contributes towards the treatment. All our patients get Gold Standard specialist supported orthodontic care starting from £2195. The treatment also includes removable and fixed retainers, free electric toothbrush and Boutique Home Teeth Whitening. We have carefully formulated this orthodontic plan keeping in mind the functional, aesthetic and hygiene components of care for all our patients.
Should you require, we have Finance options available to support your Invisalign Journey. Please visit our membership & fees section for more details on the finance.
Your brand new smile isn't just about straight teeth, it's about increasing your self-esteem and improving your confidence. Our Invisalign Team is looking forward to meeting and supporting you throughout your Invisalign Journey.