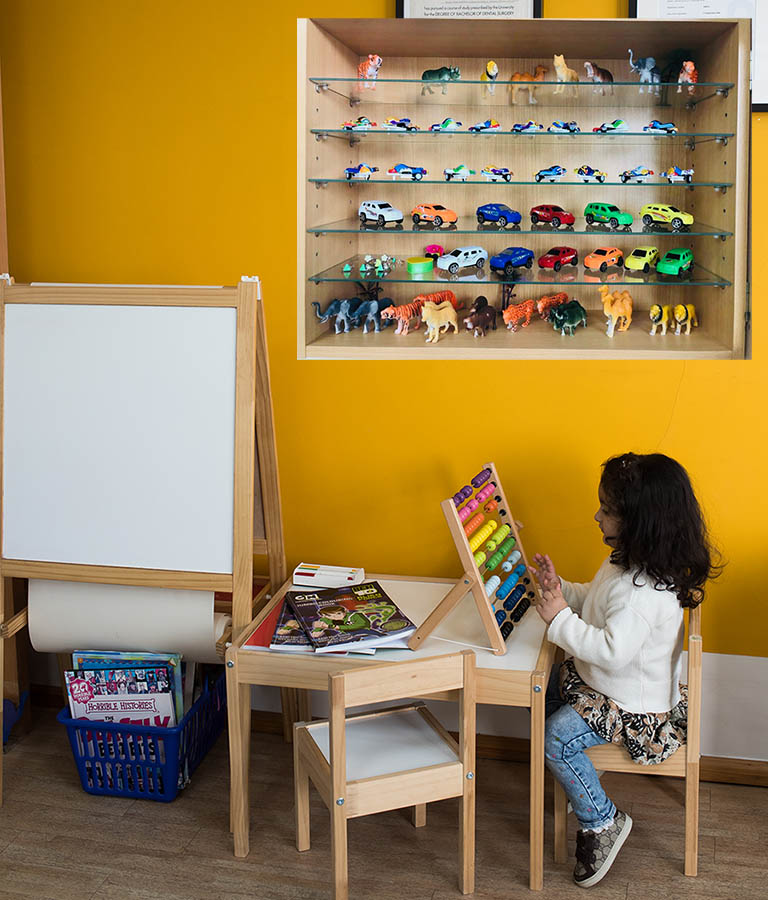 Children are made to feel special at Dental Care @ 62 and we ensure that they get the best care with the least discomfort. We are also extremely tolerant to the fact that children are rarely able to sit quietly during a procedure. Our children look forward to see us because all our team is well trained to calm their anxiety and build their confidence and perform treatment in the best interest of the children. They love to open the Goodies Cabinet and collect their reward at the end of the treatment.
We provide preventive and therapeutic oral health care for children including:
Oral health diagnosis and its promotion
Creation of treatment plans specific to a child for the restoration and maintenance of oral health
Interpretation of X-Rays and any other diagnostic tests conducted
Ensuring that anaesthetics are administered safely and in correct dosage
Keeping a regular check on the development and growth of both the jaws and the teeth
Repairing of decaying teeth and its filling
Fixing all dental injuries that might occur like knocked out, fractured or displaced teeth etc.
The moment children cross the doors of our office accompanied by parents, we strive sincerely to ensure that the children are treated with utmost care. Every plan of treatment is decided only after consultations with the parents since we truly believe that your help and advice would enable us to treat your children in a much better way.